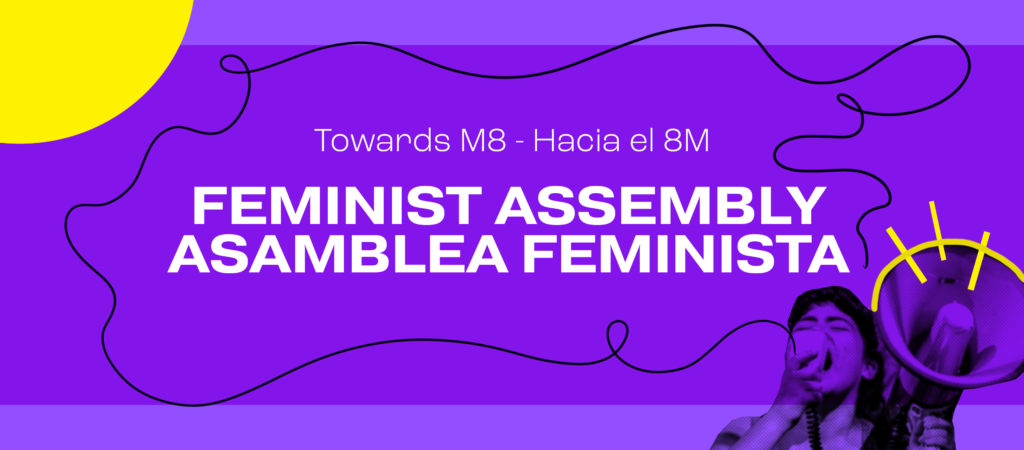 We are calling an open virtual feminist assembly on Saturday, February 20, 2021, 3pm EST/ 12pm PST to connect among womxn in New York City and the rest of the United States to organize for March 8.
If you would like to participate, please fill out this form and we will send you a link to the zoom a day before.
<ESPAÑOL> Convocamos a una asamblea feminista abierta y virtual el próximo Sábado 20 de febrero, 2021 a las 3pm (hora este) – 12pm (hora pacífico) para conectarnos entre les mujeres que estamos en la ciudad de Nueva York y el resto de los Estados Unidos y organizarnos hacia el 8 de Marzo.
Si quieres participar, llena el formulario y te enviaremos el enlace para el zoom un día antes.